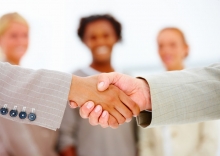 Founded in 2007, we began with a mission to provide top-notch customer service for small and medium-sized businesses like yours. Since then, we have remained dedicated to providing state-of-the-art IT support, services and products that allow our clients to get ahead of the competition and achieve greater success.
We provide services such as:
Network audits
Proactive Network Maintenance & Support
Phone resolution Help Desk
Cloud Productivity Apps & Migrations
Backup Management
VoIP Telephony Solutions
Responsive Web Design
Here's why so many businesses depend on us for IT service and support:
• Our Microsoft Small Business Specialist Certification – recognizing our skill in delivering modern, reliable IT solutions
• Our Registered Microsoft Partner Certification – reserved for companies that demonstrate excellence in implementing Microsoft technologies
• An entire team of experts at your service – dependable consultants and engineers that work as your partners in your IT support and your in success
• Around-the-clock technical support – IT help whenever you need
Technology services from us are designed, created and implemented all with your unique business needs in mind, so you know you'll see a return on your IT investments today and for years to come.
Our goal is to develop partnerships that go beyond repairing a PC or server. We strive to truly be a partner not just a vendor.
César Ponce
Founding Director